Student Mental Health and Wellness
Feel free to contact any member of the Student Centre for any issues and concerns you may have. In an emergency, or when other suitable options are unavailable, please call 911 or go to the Emergency Department of the nearest hospital.
Below is a list of community mental health services and wellness resources. Some of the services endeavor to address the unique needs of individuals who identify as BIPOC. The range of free and fee-based services and resources include crisis intervention; short-term counselling and/or wellness programming that prioritizes self-care, restorative health and healing by providers using anti-racist, anti-oppressive and trauma-informed approaches.
24 Hour Crisis Intervention Telephone Lines
Unity Health is proud to have a team of individuals who are on site to support all learners navigate challenging educational situations. If you are experiencing issues with your placement, the hospital, faculty/staff or another student, or have experienced any form of discrimination, harassment, and violence, we can help. Our Students Matter Process offers learners the support and resources to address any issues brought forward.
Feel free to contact any member of the Student Centre for any issues and concerns you may have. This can be done via email, telephone or in-person.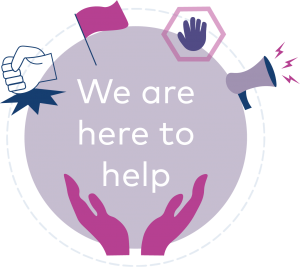 Corporate/Occupational Health

St. Joseph's Health Centre
St. Michael's Hospital
Providence Healtcare
St. Joseph's Health Centre
Telephone: 416-530-6486 x4620
St. Michael's Hospital
Providence Healtcare
If you experience either of the situations below, please contact Corporate/Occupational Health immediately.
If you have sustained a needle-stick or other injury with a contaminated sharps object.
If you have had a mucous membrane or skin exposure to blood or bodily fluids (e.g. splash to eyes)
If you are unable to connect to Corporate/Occupational Health, please report to the Emergency Department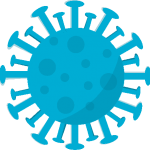 COVID-19
Please review this 
one pager
for a complete list of COVID-19 symptoms, related scenarios and contact information for the Corporate Health COVID-19 Team. For additional information, refer to the 
COVID-19 microsite.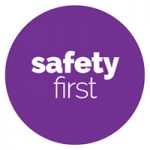 Safety First – safety event reporting
For all accidents/injuries and exposures please first inform your Preceptor and/or Clinical Instructor.  They will assist you in seeking medical attention and guide you through the process of completing a Safety First report.  You must also notify the appropriate program administrator at your College or University. If you are injured, you should also visit Corporate Health and Safety Services (CHSS) to be assessed by the occupational health nurse (OHN).
Safety First is Unity Health Toronto's safety reporting system that tracks any event that results in or has the potential to result in a negative outcome for the person affected. You can access Safety First through the purple icon on your desktop and intranet.
Click here for examples of safety event types.

WSIB
Students in health sciences programs as identified by their university or college are eligible for Workplace Safety Insurance Board (WSIB) coverage of claims while on unpaid placements as required by their program of study.
Contact your educational institution to ensure that the appropriate reporting protocol is followed based on insurance type.
Have questions? Contact us here